6'0 - 170 - born 7.21.69 Born: Spooner WI
Troy started his professional Snocross racing career in 2000.
The fact that troy hails from Webb Lake, Wisconsin probably has something to do with that, but one thing is for sure. He's a heckva nice guy and hella'va Snocross racer! Before his focus on racing WSA Snocross his primary goals were yearly quarter mile runs, The Waterskips at Yellow Lake, WI, setting up his annual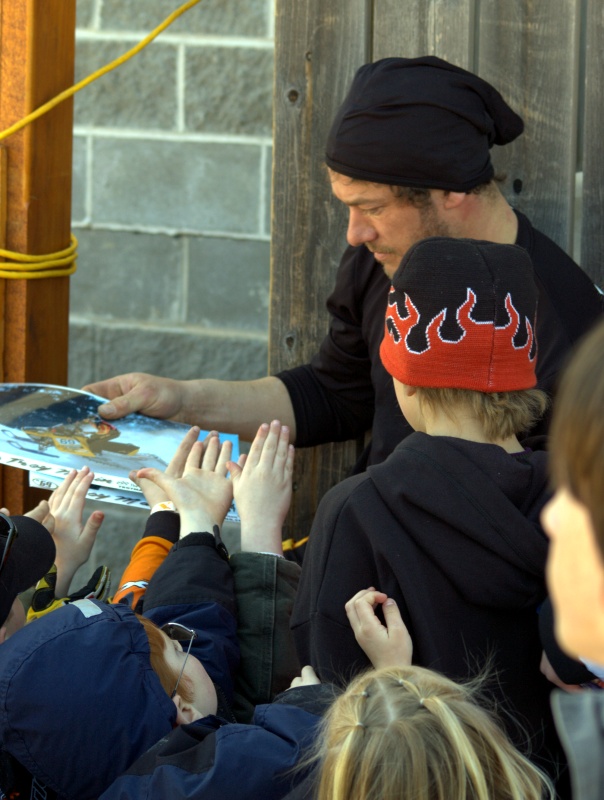 Birthday Bash (The River Rats) and riding recreationally.
After a small cash infusion for hardware, his race career started off with a shot. Although injured halfway through a winning first season in 2000-2001, the next season held high hopes. 2002 treated Troy well too. 2003-2004 was even better landing on a solid 4th place in WSA final standings. By getting the team conditioned earlier in the season and getting the gear prepared the 2004-2005 season should be fantastic. Join us!
To learn more about upcoming events and to see Troy race,
click here
for our WSA racing schedule! For
cheap airline tickets
and a deal on your hotel stay, you can make it a long weekend and enjoy the excitement of watching a great race. Troy has events all over the Northern U.S. and Canada. The races are fun for the whole family.
To learn what type of equipment it takes to run a winning team, check out the race team equipment list
here
.
Check out Troy's statistics at the WSA
website
or race results
here
!
Send Troy an email at
troy@troymainracing.com
or better yet receive Main Snowcross Racing news by email signing up
here
.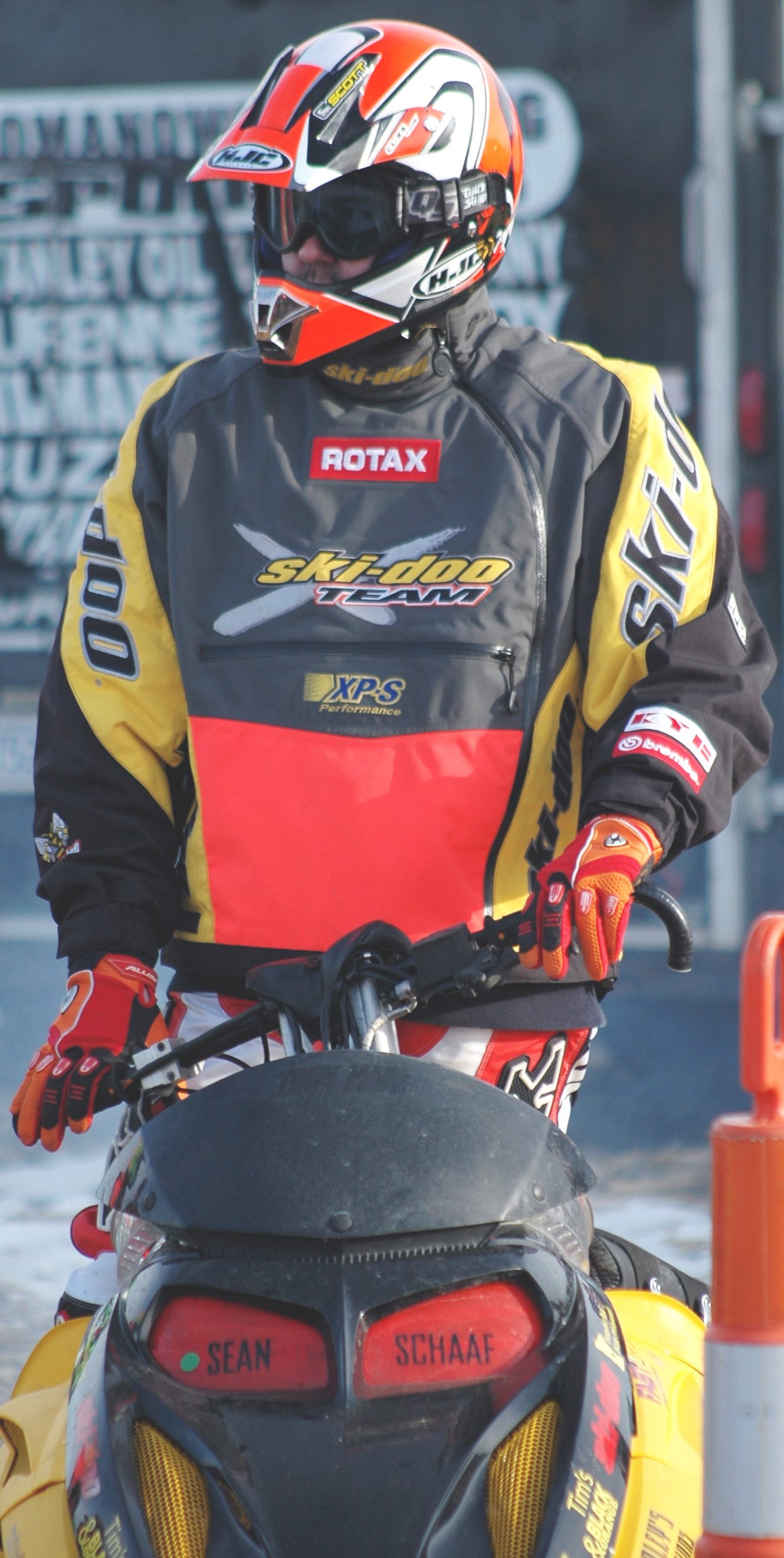 Sean Schaaf, born 7-13-73, age 31, grew up in Webb Lake, Wisconsin. Snowmobiling for 20+ years. He is single and the owner of a masonry company in Danbury, Wisconsin. Son, Sean enjoys all outdoor activities and spending time with his son Logan, 2 1/2 years old.
To learn more and to see Sean race, click
here
for the schedule!
To learn what type of equipment it takes to run a winning team, check out the race team equipment list
here
.
seans@troymainracing.com
Chief Mechanic/Technician
carl@troymainracing.com
Design Services/ Public Relations / Photography
mainracing@michaelrswan.com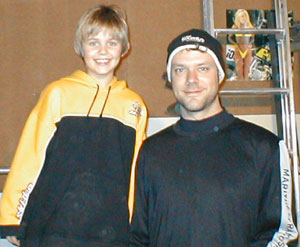 Other MEGA-STAFF

John Swan, Eric Shueble, Rod Vener, Mary Rooney, Bill and The Obert Grrrls.
Friends, Family and Sponsors

Thank You for the Support, you know who you are! Also, please utilize
Our Sponsors
and thier services! Without them and theirs, we wouldn't be here!
Want to join the crew at the races or even jump aboard the bus?
Contact Us
!