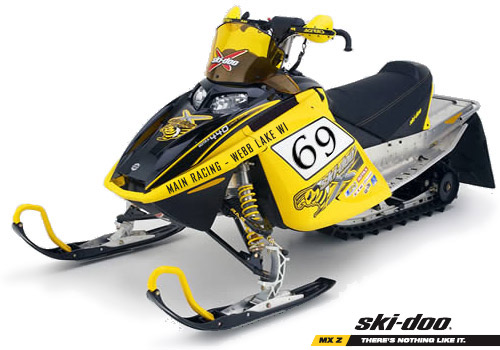 2005 Ski-Doo MX Z X 440 LC
The key to the MX Z X 440 LC is the REV platform, with its natural driver-centered riding position and exclusive pyramidal frame.
A new graphics package plays up the "fighting techno bee" character that personifies the competitive fire of the Ski-Doo X-Team and the MX Z X 440 LC. So much more to look at just as soon as we get our graphic files set for the printer -
send us your logo or let us do it
!
Check out the paint concept getting reviewed by ski-doo!
Get all the information on this new powerhouse at
Ski-Doo
or buy one from the pros at the
Main Store
!
---
Skis
---
- Fuel / Oil / Lubrication Sponsor...
if you can help,
contact us
!
---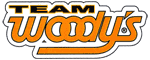 Traction Race Studs by Woodys
.
Learn more about the traction products at the Woody's corporate website located
here
.
---
Handlebar and Control Products - Star Series Hand Wrap
™
The Ultimate Convertible Hand Protection
Closed-loop system provides ultimate protection from impacts
Contoured design allows optimum hand movement
Quickly can be removed when only the handguard is needed
Billet end-cap protects grips when Hand Wrap is not in use
Made of lightweight forged aluminum for superior strength
Securely attaches to the end of any handlebar
Star Series Hand Wrap
™
- provided by
PowerMadd
. Main Racing would like to say Thank you to PowerMadd for their support and the fine products!
---
HJC Snocross Helmet
- cool!
---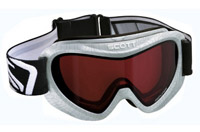 Eye protection provided by SCOTT USA - Main Racing would like to say Thank you to SCOTT USA for your support and the fine products!
Lens Options
Hard-coated Lexan®
Hard-coated blue Lexan®
Hard-coated Yellow Lexan®

Optics
Cylindrical Single Lens
Decoration
Painted Color
PMD - Print Mold Design

Features
Helmet Compatible
100% UVA Radiation Protection
Adjustable High Quality Woven Strap
Contour Flex Frame Compound
Hypoallergenic Super Soft Face Foam
Lightweight polyflex frame
Racing concept

Colors
White
I'll take two! See them
here
or buy them
here
.
---
The Cool Bus
, the Party Barge, call it what you will but you haf'ta have transportation!
25 foot Ford TourStar
---
Enclosed Sled Bed Trailer
-nice!
---
TekVest Chest Protector
- tuff enuf!
---

Tech 6 Boots
- hardcore!
Are you ready for a brand new boot? Although you may be familiar with the Alpinestars Tech 6, you can forget all you think you know and check out the totally new Tech 6. It shares nothing with the previous Tech 6, except, amazingly, the price.

High quality external/internal construction Durable full-grain leather upper with new poly fabric lining and open cell foam. Impact and abrasion resistant PU components guard the foot, ankle, calf and shin.
New, exclusive dual compound sole with integral steel shank Superior durability, improved grip, feel and a high level of structural rigidity.
New contoured shin plate, Redesigned profile provides greater coverage and security.
Uniflex anti-torsion design and patented internal "ankle brace" Comprehensive support and security built in to the external/internal structure of the boot.
New instep and Achilles flex zones Redesigned leather instep and Achilles flex zones for optimum comfort and mobility.
Advanced top and bottom reverse closure system New low profile techno-polymer and aluminum buckles give easy adjustability with a precise, secure and streamlined fit.
Buy Tech 6 Boots here
.
---
Please utilize
Our Sponsors
and thier services! Without them and theirs, we wouldn't be here!